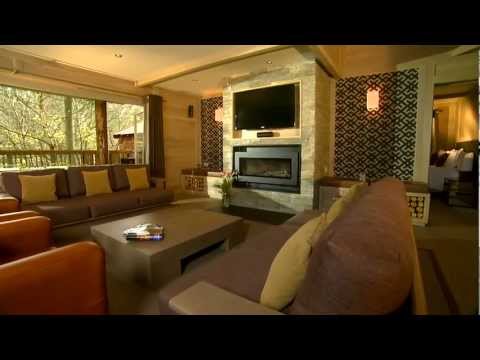 New year, old problem.
Where to spend the night? Who to invite? What to do? You know the drill. Plans are made, re-made, people are invited – drop out – then re-invited.
The pressure is enough to make anyone crawl under a rock and hibernate until January 2. But what if there was a way to get everyone in the same place to create an unforgettable evening? These tips will ensure the most stressful thing you do this New Year's Eve is popping the Champagne cork.
Venue victory
Ringing in the New Year calls for grander settings than the local pub or a gazebo in the back garden. Sure, a party at home is an option, but who wants to clean up the mess the morning after, all bleary eyed and bedraggled? Going away for a short break over New Year could be the answer to all your problems, and at Center Parcs, we've got it covered.
With a range of accommodation to suit all budgets and sizes of party, you can celebrate the last day of the year with family, friends and even your dog. For the most luxurious way to spend New Year's Eve, I recommend our amazing Treehouses, available at Sherwood Forest and Longleat Forest. Imagine staying in a fantastic lodge that's just walking distance from a top restaurant, where you can enjoy a meal before putting the kids to bed so the adults can continue the night. Now there's a thought …
Gather the troops
Trying to co-ordinate everyone isn't easy but it's the only way to get your nearest and dearest under one roof. Once you're here, making sure there's something to keep everyone happy is of paramount importance – and let's face it, if they're happy, you're happy. At Center Parcs you and your party can dust off the cobwebs in the woodland, kick start your New Year's resolution with our sports activities, keep cosy in the Subtropical Swimming Paradise and be wowed by the New Year's Eve firework display.
"Sure, a party at home is an option, but who wants to clean up the mess the morning after, all bleary eyed and bedraggled?"
Food glorious food
What New Year's Eve would be complete without a feast fit for a royal? Whether it's a meal out together, or a home-made buffet full of snacks, food and drink is always centre stage. Luckily for you, all of the Center Parcs Villages provide a great range of restaurants to meet your family's needs. Alternatively, our lodge's kitchens are fully equipped so you can create your own menu.
Have fun
Most importantly, a New Year's Eve celebration at Center Parcs is a fantastic chance to get the family together and spend the time where you can stay over in beautiful accommodation. Then you sit back, relax and open that bottle of wine. Go on, you deserve it!
Share this article: