Who says a bedroom can't be a play room? Credit: Maurizio Giovannoni Architetto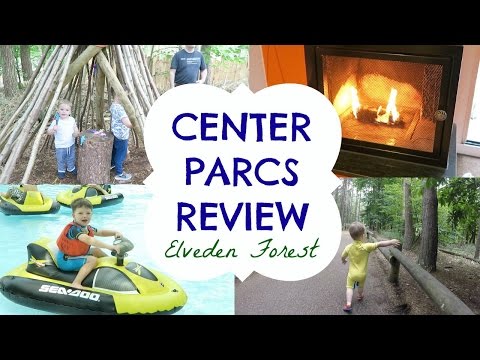 Fancy re-modelling your living room into an indoor climbing wall? Credit: Playoffice
Lateness: is it just optimism?
Fancy re-modelling your living room into an indoor climbing wall? Credit: Playoffice
Lateness: is it just optimism?
If you have something great to say that you want to share, send it to your.story@centerparcs.co.uk and you could be featured here.
1. Never a dull moment at Longleat Forest
We're always talking about how many activities there are on offer at Center Parcs, but Sarah Wood really proved our point with her review. She visited Longleat Forest with her three children, nine, eleven and thirteen.
While there, they took in (*deep breath*): Aerial Adventure, Soccer Tournament, Ten Pin Bowling, Tennis, Aqua Jetting, swimming, Wild Water Rapids, running, walking and cycling.
2. Elveden Forest on video
We always love seeing videos from your break, and this one from Emily Norris (left) really caught our attention. With her beautiful filming, sleek editing and engaging delivery, Emily is a cracking vlogger with loads of lovely videos about raising her two beautiful boys. Check out her channel.
3. A young campaigner
Seven-year-old Felicity Carter is a little girl after our own heart. She's sick of technology getting in the way of families spending quality time together, and has taken a stand. Calling out fast food monolith McDonald's, no less, Felicity has contacted the local press in her home town of Kent, to argue that Wi-Fi-connected tablets on tables in the fast food joint discourage families from talking over their meal.
Felicity isn't alone – last week we reported that a third of children are sick of the amount of time their parents spend using technology.
4. Home is where the play is
If you're an interiors junkie and haven't yet discovered Houzz, then prepare for your productivity to tank this afternoon.
We loved this piece about homes that have been designed with family fun at their heart. From slides and climbing walls to indoor skate parks and a fully-customisable children's basement playroom. Colour us bright green with envy.
5. Family Fever
If you ever want to know how good something is, Kate at Family Fever has probably reviewed it. Kate's blog offers a glimpse into the life of her and her family of five, as well as offering honest opinions on everything from children's toys to party venues.
6. Oyster & Pearl
One of our new favourite blogs, Oyster & Pearl is home to everything from interiors inspiration to accounts of family days out to school uniform reviews, all written in Bristol-based author Lottie's imitable and charming style. We particularly enjoyed this piece about optimism, realism and getting things done.
I mean, who hasn't found themselves agreeing to knit a bat once in a while?
"Once upon a time, I was never the late one. Conscientious and diligent, I prided myself on always being on time, finding my late friends more than a little irritating. Times have changed, and I struggle to be anywhere on time – or (don't be silly) early – these days. It's not rudeness or a lack of consideration behind my tardiness, but a list-and-a-half of things to do. I'm deluded, basically."
If you have a story, video, review, platform or channel that you think we would love, let us know at your.story@centerparcs.co.uk. You could feature here and be the proud owner of one of our This Month We Love badges, to display on your site.
Share this article: