Distant relative of the badger spotted at Woburn Forest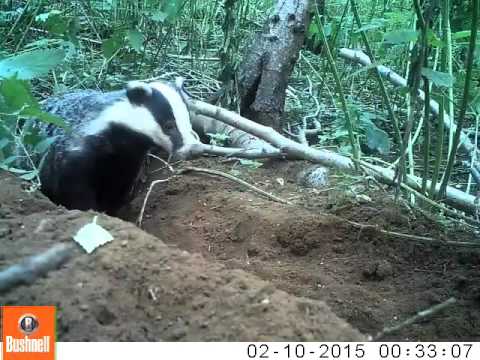 In an exciting wildlife development, Woburn Forest's conservation team have caught their first badger on camera in daylight. The footage was captured earlier this month, as September is a prime time for the team to carry out surveys which will establish where the badgers are setting up home for the winter.
Lucie Vicentijevic, Conservation Ranger at Woburn Forest, says: "There are a couple of badger setts on the Village. This individual was out in the day, which is unusual as they are mostly active at night.
"At this time of year they are taking advantage of all the food around, they will be feeding on crab apples, acorns and blackberries from the surrounding fields."
Five things you probably didn't know about badgers
There are eight different species of badger, including the Hog Badger, American Badger and the delightfully named Honey Badger
A male badger is called a boar, a female is a sow and the young are called cubs
Badgers have been around in the UK for at least 300,000-400,000 years
They're very family oriented and house-proud; a group of six badgers will share a home, or 'sett', which has a number of separate rooms or 'chambers' for sleeping. We haven't spotted any chalkboards yet though…
They have a great appetite and will eat several hundred earthworms each night
Share this article: