Lawny's Instagram snaps make our photos of today's breakfast look just awful
Stephanie and her family get stuck in at The Pancake House
Darren at One Dad 3 Girls takes the dreamiest travel photos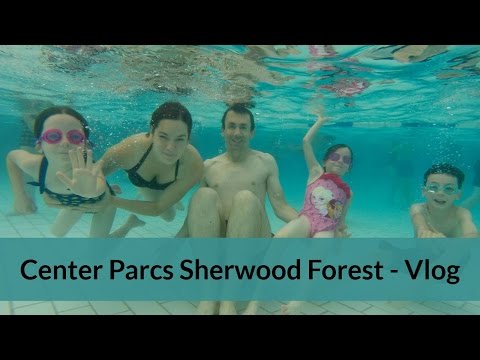 Stephanie and her family get stuck in at The Pancake House
Darren at One Dad 3 Girls takes the dreamiest travel photos
If you have something great to say that you want to share, send it to your.story@centerparcs.co.uk and you could be featured here.
1. Instagram envy
Sometimes we wonder if Instagram is designed to make our own lives feel dowdy and drab, because families like Lawny's make us feel positively frumpy. The stylish, distinctive photos tell the story of this Canadian family, their day trips, their discoveries, and the two homes that they are concurrently building and renovating.
2. Memories of Center Parcs
We often have guests who stayed with us decades ago as children return with their own little ones. They remark on how much has changed – and how little! The Lodges are more luxurious, the technology more modern, but the ethos of family togetherness and joy in the outdoors remains unchanged.
Kelly Edwards, of Bringing Up Georgia, recently chose Center Parcs for her baby daughter's first holiday. Here, she reflects on her own memories of visiting when she was small enough to ride on the back of her dad's bike…
3. Bring back the bedtime story
The bedtime story is in trouble. Experts are warning that parents don't have time to read to their children after a long day in work, and often stop reading to them at too young an age.
Take a look at the full article from the Guardian, then browse our pick of the 15 best books for children to reignite your passion for storytime.
4. Family break at Sherwood Forest
Here's a 2-4-1! Stephanie of Renovation Bay-Bee brings a fantastic blog and vlog of her family's trip to Sherwood Forest.
There are beautiful photos galore – our favourite is a swan suspiciously eyeing up a cuddly toy – covering all the many activities the family packed in during their break.
"For an experience for kids and family time it is amazing, it is proper family fun time. You do so much together that you all will be so tired and need another holiday once you get back home!"
5. Endless ideas for family games
This Pinterest board from Erica (aka @Momandkiddo) is packed with all kinds of brilliant family games; homemade, garden, board… There's a game for every night of the year – guaranteed inspiration.
6. Hollywood Star enjoys birthday at Center Parcs
Star of the silver screen Jamie Blackley may be headlining Hollywood blockbusters, but he still loves a Center Parcs getaway with his friends for his birthday. Check out his interview in Vogue where he name checks his favourite short break destination…
7. One Dad 3 Girls
One Dad 3 Girls is one of our current family blog obsessions. We could drool over the stunning photography all day (and get precisely zero work done). Dad Darren reviews products, writes about adventures with his beautiful family and even doles out some valuable photography tips. We're itching to get our cameras back out already.
If you have a story, video, review, platform or channel that you think we would love, let us know at your.story@centerparcs.co.uk. You could feature here and be the proud owner of one of our This Month We Love badges, to display on your site.
Share this article: