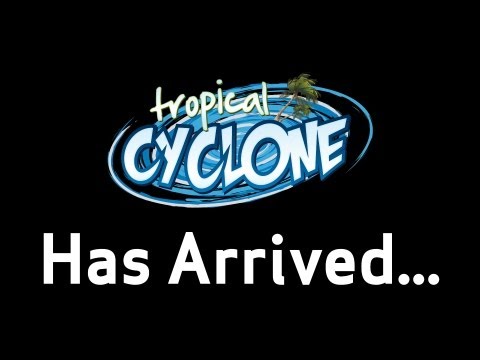 The zero-gravity award-winning ride is a firm favourite with guests, so much so that we're frequently receiving videos created by guests to share their experience. We put together our top ten on this video playlist. Sit back and watch – if you dare!
From Austria to Elveden
But, aside from the thrill of whizzing around in a four-seater raft, I spoke to Elveden Forest Leisure Services Manager, Lee Carpenter, to find out what makes it so popular.
"Tropical Cyclone is the only ride of its kind in the world. You can only experience it by visiting Elveden Forest. I've been on it many times and it's a fantastic experience; it never gets old and appeals to young and old, male and female.
"It's been immensely popular and has definitely driven pool usage. Prior to the ride we averaged approximately 2,500 to 3,000 guests in the Subtropical Swimming Paradise through the day. Since Tropical Cyclone opened we now average 3,000 to 4,000 guests per day."
Lee adds that it attracts guests from all over the UK, as well as further afield. "We have had guests from Austria who told the pool team that the only reason they visited Elveden Forest was to ride the Tropical Cyclone."
The team have even worked out a potential number of riders to experience it – and the figure may surprise you. Lee explains: "Based on an average of three guests per raft, and four rafts going down per minute all day, every day, we would have 7,920 riders per day. That's 2.8m per year!"
Anybody have the number for the Guinness Book of Records?
If you're planning a short break to Elveden Forest, you can also enjoy these activities, exclusive to the Village:
• The new Venture Cove and Lagoon Pool in the Subtropical Swimming Paradise
• Cable Ski on the Lake
• New 270m Zip Wire over the Lake
Share this article: