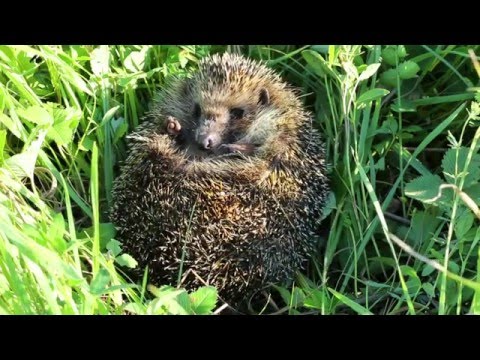 Test your hedgehog knowledge and see if you really know how to look after our prickled friends…
True or false:
Hedgehogs love cold milk and bread
A hedgehog curled up by the road should always be taken to a refuge
Hedgehogs like to sunbathe in gardens during the day
A baby hedgehog on its own, with no mother in site, is definitely in trouble
Answers:
FALSE – bread is junk food to hedgehogs and they're actually lactose intolerant, so milk is a big no-no!
TRUE – curled up hedgehogs can hide injuries and need checking over
FALSE – they're nocturnal; any hedgehog seen out in the sun is in trouble
FALSE – hedgehogs don't nest with their babies, so it may well be fine – you need more information
Did the results surprise you? Then watch the video on the left to learn the truth about looking after any hedgehogs that you come across.
And if you haven't had enough cute hedgehogs for one day, then take a look at this video of little Peanut, who arrived at Hedgehog Hospital too tiny and weak to survive the winter, but is now big and strong and moving to Woburn Forest.
Share this article: