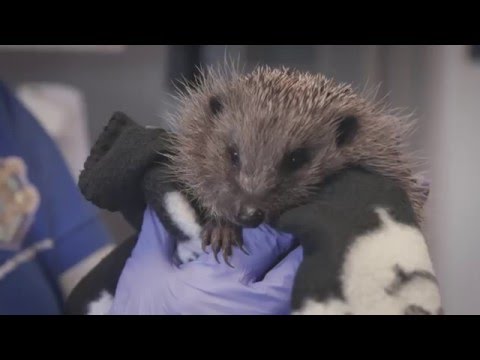 Heidi was a regular volunteer at Shepreth Hedgehog Hospital when she began working at Aqua Sana Woburn Forest. Knowing that hospital manager, Natasha, was always searching out new release sites for the hedgehogs they care for, Heidi wondered if her own workplace might fit the bill.
She went to Ranger Lucie to see if it was possible, and got the thumbs up. With its diverse natural environment and absence of traffic, Woburn Forest would make the perfect home for these prickly critters. Lucie even had evidence that there were already plenty of hedgehogs living there of their own accord.
So this spring, Woburn Forest will become home to hedgehogs that have been diligently cared for over winter by the amazing volunteers at Shepreth Hedgehog Hospital.
Take a look at the video on the left for the full story of how Woburn Forest became an official hedgehog haven, and meet the adorable (and hungry!) Peanut, who'll be joining us as a permanent VIP resident from next week.
If you can't get enough of those little faces, take a look at this video and article on how we can all be better friends to hedgehogs whenever we come across them: Top tips for looking after hedgehogs
Share this article: